Commercial Dryer Vent Cleaning
Schedule Professional Commercial Drier Vent Cleaning today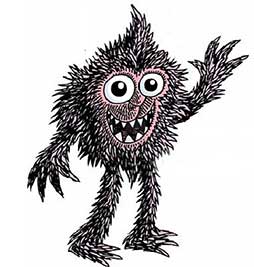 Linty will take care of your business…

Whether you own a laundromat, hotel, salon, or other commercial business, your dryers get a lot of use. Making sure they run efficiently is critical to your business, so keeping your dryer ducts clean is a critical part of your regular maintenance.
Without regular cleaning, lint can build up in your dryer vents. This will impact your dryer's performance and increase your utility costs. Even worse, it will also create a significant fire risk.
Don't take chances with your business or put your customers at risk! Schedule a professional dryer vent cleaning today.
Special Considerations for Commercial Businesses
While some busy families use their dryers daily, this pales in comparison to commercial use. Depending on your business, you may run your washer and dryer for hours at a time every day.
Some businesses, like pet groomers, hotels, and hair salons, wash and dry a lot of sheets and linens. Not only are these likely to have extra contaminants, like dust from skin cells, but they're often made of cotton or other natural fibers that tend to create more lint. All of these factors combine to create extra stress on your dryer vent system, making regular cleaning even more important.
Commercial Dryer Vent Cleaning in Bradenton & Sarasota
Sunshine Dryer Vent Cleaning provides professional commercial dryer vent cleaning for a wide variety of businesses in Bradenton – Sarasota and the surrounding area. Whether you're looking for a one-time cleaning or regular maintenance, we're happy to take care of your needs. After we complete each cleaning appointment, we'll also provide you with a detailed report and photos so you can see the condition of your vents and the work that we've performed.
Some of the businesses that should include professional dryer vent cleaning in their regular maintenance plans include:
Laundromats
Spas & salons
Daycare centers
Senior living facilities
Pet groomers
Hotels & Resorts
Hospitals
Medical clinics
Animal shelters
Veterinary clinics
Apartments & condos
VIEW PHOTO GALLERY
WHY YOU NEED TO CHECK YOUR DRYER VENTS REGULARLY