Residential Dryer Vent Cleaning
Schedule Vent Cleaning today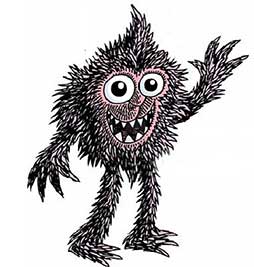 DO YOU KNOW?…
Cleaning your dryer's lint trap after every cycle is important, but it's not enough!
When your clothing, linens, and towels tumble around inside your dryer, the heat and agitation cause them to shed some fibers. While your lint trap will catch some of this lint, it doesn't get it all.
As lint and debris build up in your dryer vents, it restricts airflow and causes performance problems. Since lint is extremely flammable, this can also create a significant fire hazard. Professional dryer vent cleaning removes built-up debris, so you can dry your clothes safely and efficiently.
Our Residential Vent Cleaning Process
Sunshine Dryer Vent Cleaning isn't the only dryer vent cleaning company in Bradenton, Sarasota, and surrounding areas, but we're the most thorough.
You can expect us to call you 30 minutes before our arrival and to respect your home as if it were our own. Once we arrive, we'll start your dryer, check your roof exhaust, and clean and inspect your flapper. Next, we'll pull the dryer out so we can clean the walls, floor moldings, rear exhaust, and transition hose.
We'll clean your vents using rotary brushes that spin at nearly 600 RMP and use a high-powered blower to ensure your vent is clear. When we're done, we'll reconnect your hoses, check for leaks, and put your dryer back in place. Finally, we'll clean and inspect the door seal, screen, and compartment. We end each appointment by calling to report your results and providing a detailed report with photos within 24 hours.
Packed Dryer Vents Can Cause a Fire
According to the U.S. Fire Administration, close to 3,000 clothes dryer fires are reported in the United States each year. Sadly, this results in an average of 100 injuries, $35 million in property damage, and 5 deaths annually. In approximately 34% of cases, these fires are caused by failing to clean the dryer.
Your dryer vents allow hot air to escape from your dryer and vent out into the outdoors. However, when they're clogged, the hot air can build up. To compensate, your heating element begins to work overtime, which can cause it to burst into flames. Since lint is extremely flammable, a small fire can quickly get out of control. If you have a gas dryer, carbon monoxide can build up in your home, causing sickness or even lead to death.
Don't take any chances with your home and your family's safety! Having your dryer vents professionally cleaned and inspected at least once a year will help you avoid unintentionally creating a fire hazard.
The Dangers of Clogged Dryer Vent
OFFERING THE BEST SOLUTIONS!